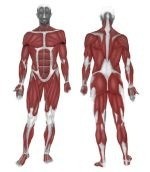 Product type: Street Workout
Function: The perfect combination of a small area with the greatest added value achieved. Street Workout Florida at first sight impresses with its perfect construction and a number of exercise elements.
Note: The set includes the following workout segments: horizontal bar system at various heights, lateral bars, horizontal bar, vertical and inclined ladder, multifunction (used for hanging circles, TRX system etc.), ring hanger, triple bars and monkey bar "A".
Safety instructions: While using the workout system, follow the instructions shown in the information boards on the equipment. Exercise slowly and in a controlled way. Physical issues may occur in case of excessive load. In case of any doubts, consult the training or individual exercises with your physician to make sure there are no obstructions preventing from safe use of the workout system. Avoid overload of individual parts of the system and do not use the system if the surface is covered by frost, slippery, hot or the equipment is visibly damaged. Other than proper use is prohibited. The device is in compliance with the standard CSN EN 16630.