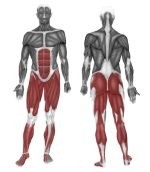 Product type: Strength training
Function: Strengthening and development of abdominal muscles.
Note: Without attendance of adult, kids with minimum height 140 cm are not allowed. Other than proper use is prohibited. The device follows the standard CSN EN 16630.
Safety instructions: Exercise slowly and smoothly. Do not use the device if its surface is frosty, slippery, hot or if the device is visibly damaged. Risk of injury.