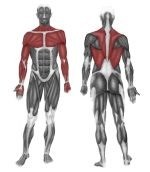 Product type: Rehabilitation and relaxation
Function: Designed for wheelchair users to strengthen the muscles of the upper limbs, improve the flexibility and mobility of joints of the hands and shoulders, wrists, elbows and collarbones. Suitable for rehabilitation.
Note: Other than proper use is prohibited.
Safety instructions: The device follows the standard CSN EN 16630.